Blackjack Articles And News: Blackjack Masters, Blackjack Championship, Cruise Package



December 22, 2005.
Win A Seat At World Blackjack Championship And Cruise Package Playing Blackjack 'Masters' Tournament At Party Poker.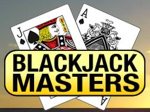 In addition to the Party Poker Million V final event an onboard World Blackjack Championships with an amazing prize pool of $250,000 will be offered. Win your seat at the cruise playing Blackjack 'Masters' tournaments.

Are you a Blackjack Master? Can you become one of the top point scorers in Blackjack this Christmas and New Year? The top 21 Party Poker players who accumulate the highest number of 'match points' between December 23, 2005 and January 12, 2006 will win a cruise package worth $5,800!

To earn your points yu should just play blackjack, every $100 wager earns you a 'match point'. So, the more you play, the more 'match points' you earn and the greater your chances of winning a package! Check the Blackjack Masters leaderboard for your score.

The prize includes:
Free entry to the $250,000 World Blackjack Championships finals worth $2,500.
A seven-day Cruise Package for two people on board MS Westerdam worth $2,500.
$800 spending money that will be deposited into your PartyPoker's Account.
Awards Event times:
Start time: Friday, December 23, 12:01 AM (ET).
End time: Thursday, January 12, 11:59 PM (ET).

Other Terms and Conditions

This promotion is only valid for real money Blackjack games during the event times. One 'match point' will be awarded for every $100 wagered.

Check the Blackjack Masters Leaderboard for your standing, which will include rank, country and number of 'match points' of the top 100 players.

The winners will be announced Friday, January 13 and contacted as soon as possible. Winners will appear on Party Poker's "Cruise Winners" page.

''Blackjack Masters' winners who have already won a PartyPoker.com Million Poker cruise package will only win an entry into the $250,000 World Blackjack Championships to be held on the cruise. Cabin or associated expenses will not be included. This prize does not include entry into the Party Poker Million V final tournament.

Winners are entitled to only one cruise package and associated spending money irrespective of the number of tournament entries won aboard the Party Poker Million V Cruise, 2005.

Qualify now to be onboard the world-famous PartyPoker.com Million cruise, and take part in the $250,000 World Blackjack Championships, download free blackjack software at Party Poker.

Source: Party Poker


Related Articles:
1. Tucker Keeling From Bixby, Oklahome Wins Party Casino's..

(27/03/2006)



Back to articles Page 5

Online Blackjack Articles And News:
Page 1 Page 2 Page 3 Page 4 Page 5 Page 6 Page 7 List Of Articles

We would recommend for regular online casino players.