Online Blackjack Articles And News Page 5.

October 10, 2006. Latest Gold Series Volume 3 Blackjack Games At King Neptunes And Trident Lounge Casinos. Online gaming software developer Microgaming released another set of its exciting blackjack games for October. This time players can try four new blackjack games from Gold Series Volume 3. Gold Series Volume 3 Blackjack Games Gold Series 3 is an extension of the popular Volumes 1 and 2 series of games and offers even more choice and a new...


October 2, 2006. New Gold Series Volume III Blackjack Games From Microgaming For October. The leading online gaming software developer Microgaming just released another set of the brand-new blackjack games called Gold Series III. Players can pull up their chairs at the best blackjack tables on the internet. This blackjack series is nothing but gold with the improved table perspective, precise graphics, animated chip selector...

September 18, 2006. 1 Free Hour Of Atlantic City Blackjack At Blackjack Ballroom Online Casino. Clean Up the House in One Hour... Play at Blackjack Ballroom online casino with No Risk to your personal funds. That's right, play Atlantic City blackjack game for free for your first hour at the casino and whatever you win is yours to keep!* Blackjack Ballroom will give you $40, then the clock will start and you will have exactly 1 hour to make...

September 4, 2006. Share $5,000 Prize Pool Of The Blackjack Tournament At InterCasino In September.

Join in the excitement with InterCasino's awesome Blackjack tournament this month. Blackjack is the game of choice for many of InterCasino players so if you haven't played Blackjack yet, now is your chance to start. You can play single deck version of blackjack. Take up our challenge today and win your share of prize money.

August 30, 2006. Gold Series Volume 2 Blackjack Games From Microgaming Are Coming Soon.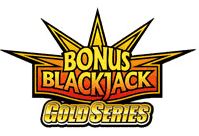 Microgaming's Gold Series Volume 2 Blackjack games to be available today at King Neptunes online casino and several other Microgaming casinos. The new games include: Classic Blackjack, Single Deck Blackjack, Bonus Blackjack and Big 5 Blackjack. Check out your favorite Microgaming online casino for updates or download King Neptunes.


August 28, 2006. Microgaming Corrected A Problem In The AutoPlay Section Of The New Gold Series BlackJack Games. Microgaming detected a problem in the Auto Play section of the new Gold Series Volume 1 BlackJack games. The games affected were: Atlantic City Blackjack Gold Series, Vegas Downtown Blackjack Gold Series and Vegas Strip Blackjack Gold Series. The European Blackjack Gold Series game was not affected. The problem is already corrected. The dealer...


August 18, 2006. New Elite Challenge Blackjack Tournament At Casino Partner Casinos In August. Are you an ace at blackjack? Beat the competition during the PGA Championships and take the Elite Challenge! Play in the Elite Challenge Blackjack Tournament organized by Casino Tropez and Vegas Red. All weekend, any comps you earn on blackjack will count. The top wagerers will win: - 1st place wins $400 - 2nd place wins $300 - 3rd place wins...


August 4, 2006. Spanish Thrills And Gold Series In Latest Microgaming Blackjack Releases. Blackjack games are at the heart of Microgaming's latest set of game releases for August. By popular demand comes SPANISH 21 Multi-Hand Blackjack on the acclaimed Viper software platform, which makes the whole online gaming experience more enjoyable and, with a little luck, more rewarding for players. Full colour graphics and logically placed...


May 3, 2006. $2,000 Blackjack Mania Tournament Is Held At VIP Online Casino This Month. This May VIP online casino are giving all Blackjack lovers the opportunity to compete against each other for the chance to take home part of an incredible $2,000 prize draw just for playing your favorite game. Multi-player Blackjack tournament runs from the 1st - 30th May and you will be given a whopping $1,000 FREE chips to play. That's not a...

April 18, 2006. Blackjack Sweepstakes At PokerTime Give You A Chance To Win 2006 World Series of Poker Seat. Poker players will do anything to claim a seat at the world's most prestigious poker tournament - the World Series of Poker (WSOP). Take advantage of the fanatic popularity of Poker and PokerTime's incredible new promotion, Blackjack Sweepstakes to win a seat to the most prestigious poker event. Play Blackjack in the poker software and you could...


April 10, 2006. $5,000 Super Fun 21 Tournament At InterCasino In April. Play InterCasino's Superfun 21 tournament this April and win your share of $5,000 prize pool! Play your way to the massive $3,000 first prize - all for just twenty five bucks (tournament fee is $25)! There is a second prize of $1,000 and ten third prizes of $100 each for the top 12 Super Fun 21 players in April. For the $25 entry fee, you have 90...

March 27, 2006. Tucker Keeling From Bixby, Oklahome Wins Party Casino's $250,000 World Blackjack Championship. 38-year-old player Tucker Keeling from Bixby, Oklahoma, won the inaugural $250,000 PartyPoker's World BlackJack Championship on board the PartyPoker.com Million V in the Caribbean last week. Tucker took home $113,000 first prize but has suffered from ALS, a motor neurone disease, for five years. In 2001 he was given between two and five years...

February 14, 2006. New Multi-Hand Vegas Downtown Blackjack Game To Be Released By Microgaming At The End Of February.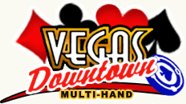 Microgaming announced that new Multi-Hand Vegas Downtown Blackjack version to be available at most of the participating online casinos by the end of February. We recommend you trying this game out at King Neptune's online casino (see casino review) as King Neptunes will be one of the first casinos to offer this game for its players. The game is presented on the Viper platform, adding the very advanced attributes of this outstanding platform to the major appeal of MGS online casino games.


February 1, 2006. New Multi-Hand Bonus Blackjack Version Is Now Available At Microgaming Online Casinos. Microgaming is starting 2006 with a players' choice of brand new and different online casino games featuring a video slot, 3 reel slot, 100 play power poker, and new Multi-hand Blackjack offering. Microgaming's multi-hand blackjack series of games has clearly struck a chord with blackjack players who like plenty of action, and the third in the...

January 28, 2006. $2006 Back To The Basics Blackjack Tourney At Club Dice Casino.

Club Dice online casino is bringing back Blackjack with its nontraditional Blackjack Tournament to be held on January 28th - January 30th, 2006. The Top 21 players that get dealt the most blackjacks win!

January 12, 2006. InterCasino's Blackjack Challenge - Win Up To $200 Free Just For Playing Your Favorite Casino Game.

Where Is Ryan's Blackjack challenge continues every weekend in 2006 at InterCasino. Simply say 'Hi' to InterCasino manager Ryan Hartley (player with the name "RyanH") and he will give you $50, beat him at a game of Blackjack and get an extra $100 plus if you beat him with a Blackjack (natural blackjack) you'll get $200 free on you Ecash account.


Online Blackjack Articles And News:
Page 1 Page 2 Page 3 Page 4 Page 5 Page 6 Page 7 List Of Articles